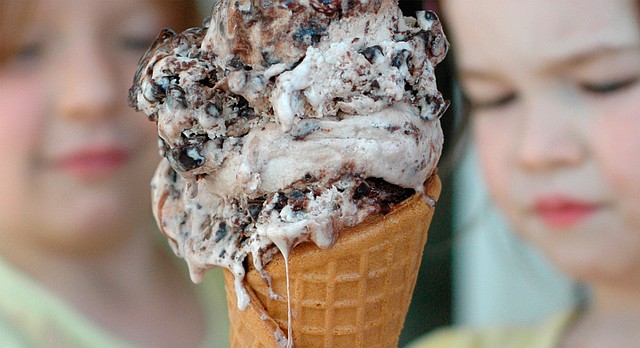 1014 Massachusetts Street • 785-832-8323
Is it their homemade waffle cones with a malt ball surprise in the bottom? Or maybe it's the fact that, according to store manager Sarah England, even "after being in business for almost 20 years now we try to come up with different flavors frequently." (Look for a new "chocolate thunder" flavor soon!) Or is it that sitting down inside takes you back to your grandparents' home, pulling a chair up to the kitchen table to eat a bowl of hand-cranked vanilla?

It's hard to be sure what makes for its magic pull, but Sylas and Maddy's regularly has a line to get inside that spans down the block on hot summer evenings. And it's worth the wait because you'll be leaving sticky, happy and full.
Best of Lawrence 2016