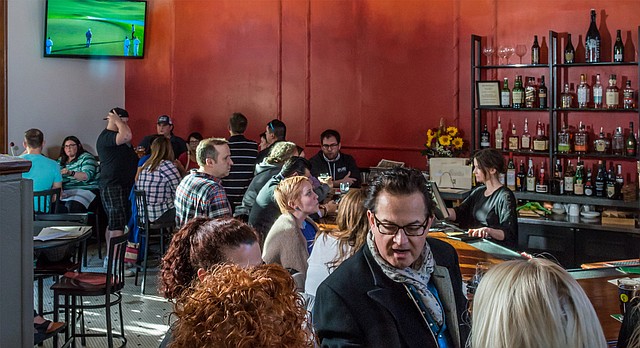 746 Massachusetts Street • 785-843-4111
Emily Peterson, co-owner of Merchants, knows that the restaurant's happy hour is top-notch, especially given that, unlike most places, it happens twice a day. Their beer specials are particularly popular, with at least 15 beers on special at any time.
"The idea behind it was to give people the opportunity to get some rare beers at a bargain," Peterson explains. Additionally, the selection includes a house wine and cocktail special, meaning anyone's tastes will be satisfied. And they mean anyone—especially with favorites like In a Pickle—a vodka martini with their house-made pickle juice.
Best of Lawrence 2016