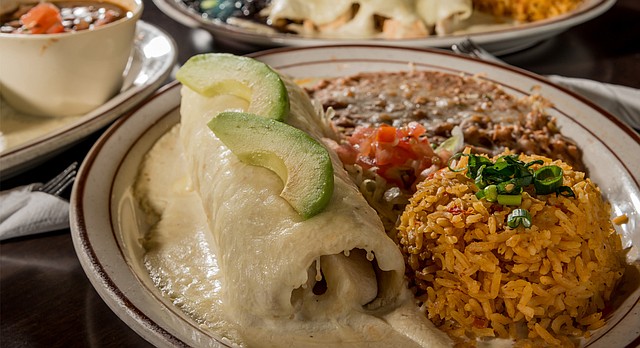 3333 Iowa Street • 785-331-2500
While El Potro may appear to be a typical Mexican-American cantina, it has a little something special. From the zesty queso dip that's complimentary with your chips and salsa, to the rice that's made fresh twice daily, to the crowd-pleasing jalapeno-cream-cheese enchiladas, El Potro's family recipes put it over the top.

And, if that weren't enough, owner Gloria DeLaTorre says, "We're going to start making homemade tortillas this summer, and we're working on a new patio." Sounds like the perfect spot to enjoy one of their premium margaritas.
Best of Lawrence 2016