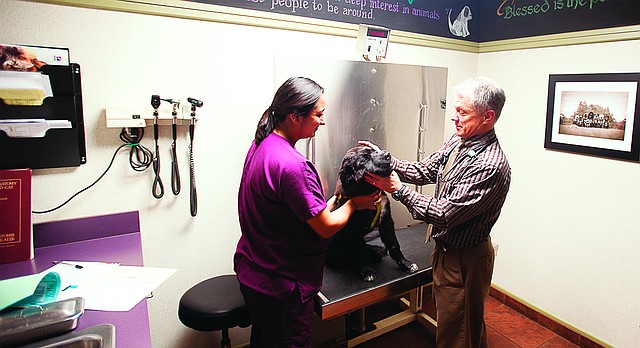 4340 Clinton Parkway ● 785-841-3131
It's a great time to be a veterinarian at Clinton Parkway Animal Hospital. The technology to help animals is better than ever.
It used to be vets had to rely on owners to speak on the animal's behalf, says part owner of the facility, Gary Olson. But now the animals can speak, in a way, for themselves. The doctors working to help keep animals healthy can now use advanced technology such as radiographs and ultrasounds. Take a picture of, say, a dog's heart, then email it to an expert, get a diagnosis back within an hour—only the best for man's best friend.
—
Best of Lawrence 2016