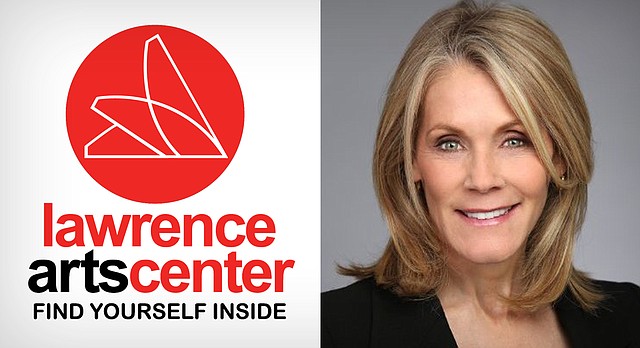 A Lawrence native and Kansas University alumna with experience in financial management and the arts has been named the next CEO of the Lawrence Arts Center.
Kimberly Williams returns to her hometown of Lawrence from Chicago, where she most recently served as managing director of the Solar Fuels Institute, a nonprofit science research institute at Northwestern University in Evanston, Ill.
Her hiring takes effect Sept. 12. She replaces current Lawrence Arts Center CEO Susan Tate, who has served in the position since 2009. Tate plans to retire after Williams' arrival, but will remain involved in the Arts Center as a consultant, working with major donors and on outside ventures such as the Free State Festival and the East Ninth Project.
"We had excellent candidates from around the country, as well as wonderful internal candidates, and we're excited to announce this selection," Joan Golden, chair of the Lawrence Arts Center board of directors, said in a news release. "Kimberly has extensive experience in financial management and in the arts, and she will be a true asset to the Arts Center and to the community."
At the Solar Fuels Institute, Williams, who was also a visiting scholar there, worked with 20 global partners representing $300 million of research investment in alternative energy technologies, according to a news release from the Arts Center.
Williams also serves as president of the board of the Colorado-based Telluride Mountainfilm, an annual festival and worldwide tour that "uses the power of film, art and ideas to inspire audiences to create a better world," and as a board member of Sparky Productions, an organization that produces "high-quality theater, film and music events for the town of Telluride."
Over the last 20 years, Williams has built experience in capital campaigns, public bond financing, endowments, annual operating fund drives, public-private financing, crowdfunding campaigns and venture capital fundraising in a variety of endeavors, the Arts Center notes.
Before shifting her focus to the nonprofit world, Williams managed investment funds for partners GE Capital, Whitehall/Goldman Sachs and J.E. Robert Companies. She holds a bachelor's degree in finance and a Master's of Business Administration from KU. Williams grew up in Lawrence, and is the daughter of Odd and Jonell Williams, who were founders of the Williams Education Fund at KU.
"This is a dream job. Deeply embedded in my family are a love of art and culture and the value of community investment," Williams said in the announcement. "The Lawrence Arts Center is a big part of our community and benefits all of Lawrence and the state of Kansas in the areas of arts and innovation. I'm excited to be a part of it."
The search for Tate's replacement began in March, headed by committee co-chairs Joan Golden and Sheryl Jacobs.