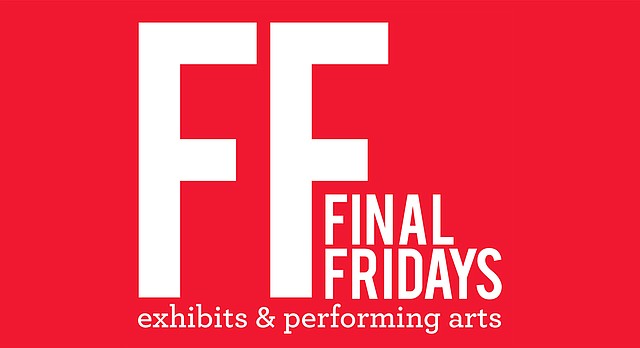 Originally published March 25, 2016 at midnight, updated March 25, 2016 at 8:45 a.m.
Final Friday (complete with sledgehammer paintings) makes a raucous start to a relatively quiet Easter weekend. Also on the roster: a bit of Persian culture and an old-fashioned White House-style Easter Egg Roll.
Final Friday
Approximately 5 to 9 p.m., various locations across Lawrence
Among the attractions this month: Line drawings and scanography (that's scanner photography, for the uninitiated) by Bill Bowerman at the Signs of Life Gallery, sledgehammer paintings and a demonstration of the technique by Wayne Propst (if you're having trouble luring non-artsy friends, there will also be free hot dogs) at The Bourgeois Pig, and the opening of "Heating Up: Artists Respond to Climate Change" at the Lawrence Percolator.
For a complete list of venues and a map, check out www.lawrenceks.org/finalfriday.
---
Persian Culture Festival: An Evening of Persian Poetry
6:30 p.m. Friday, Jayhawk Room, Kansas Union, 1301 Jayhawk Blvd.
Kansas University's Persian Culture Festival is hosting an evening of Persian poetry Friday, and you're invited. Prose from Iran, Tajikistan, Afghanistan and India (including that of famed Persian poets Rumi and Hafez) will be recited, with English translations available.
For a complete schedule of festival events, visit www.mes.ku.edu.
---
Easter Egg Roll with Dole
10 a.m. to 12 p.m. Saturday, Dole Institute of Politics, 2350 Petefish Drive
Hop on over to the Dole Institute for a free morning of Easter-related fun that will have kiddos competing in the Dole's first-ever White House-style egg roll race.

The day's activities also include coloring, snacks, an Easter egg hunt, story time and "special crafts" with the Lawrence Public Library, an Easter-themed photo area, and even live bunnies. (Try to contain your excitement.)
Sign-up for the egg roll will be available for guests as they arrive, and all children will receive a goody bag (there will be candy) upon departure. More information can be found at www.doleinstitute.org, 864-4900 or doleinstitute@ku.edu.
---
The previously listed "Science Saturday: Light, What We See and What We Don't" event for Saturday at the KU Natural History Museum has been postponed.
---