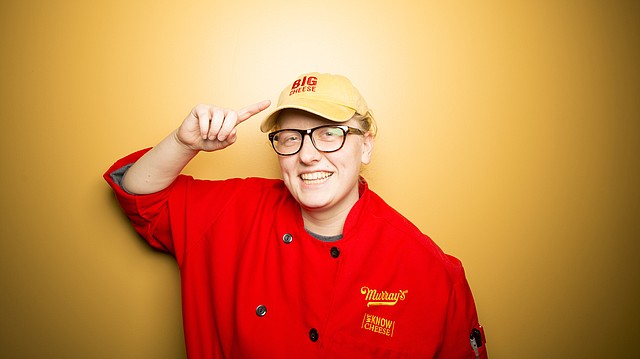 According to the American Bar Association's 2015 demographics, there are more than 1.3 million lawyers in the United States. Although Sara Knickerbocker has not passed the bar, she might one day be asked to serve as an expert cheese witness now that she is one of only 740 American Cheese Society certified cheese professionals in the U.S., Canada and Europe.
After waiting for six weeks, on Sept. 2, Knickerbocker, who heads the Murray's Cheese Shop at the Dillons at 4701 W. Sixth St., said that she received word that she had passed the three-hour, 150-question CCP exam.
"I just cried all of these cheesy tears," said Knickerbocker, who also attempted the exam in 2015 but did not pass.
"I had no idea I was going to pass. I was freaked out," she said. "The amount of information that you have to process is the entire cheese industry," which Knickerbocker explains goes well beyond being able to identify various cheeses based on appearance, taste and smell.
To pass, she explained she had to have an expert understanding of the biological makeup of milk-producing animals, how their milk is composed, the cheese-making process, the cheese-aging process and how to sell, transport, distribute and merchandise cheese.
"The ACS developed this test as a way to kind of set cheese people apart and give them a chance to elevate their status," she said.
As for it being prohibitively difficult:
"They want to make sure that the people who pass this test are in it for the long haul."
Now, whether she is referred to as "Big Cheese" — the title on her hat — or "Cheese Master," which is printed on her name tag, Knickerbocker explained that she is excited to impart her knowledge, which she can happily deliver in block or bite-sized portions.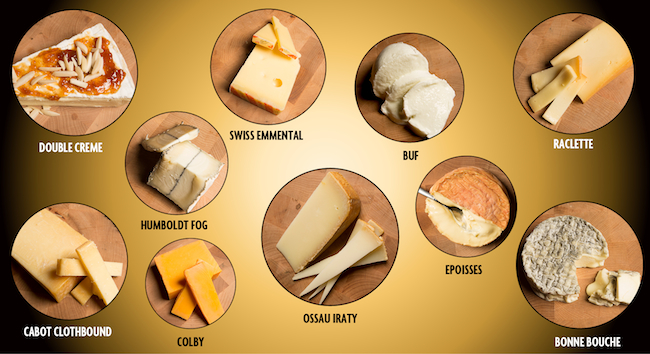 Are you a Cheese Whiz? Step up to the plate by matching each description with the correct type of cheese. Click here to view a close-up of the cheeses.
This excellent appetizer cheese is referred to as "King Cheese" and is produced in the Parisian Basin.
This American original is a goat cheese which pairs nicely with white wine. Its name refers to a northern California county.
This American original from Vermont is sourced solely from Ayrshire cattle. It makes an excellent pairing with red wine.
During the aging and fermentation process, "eyes" are created within this cheese when paste stretches around gas.
This American original was developed in 1874 in Wisconsin. As this cheese is crafted, it is sprayed with cold water to create a more elastic texture.
This cheese was originally developed by French monks in the 16th century. As it ages it is washed in Marc de Bourgogne, the leftovers from burgundy wine production.
This cheese is naturally lactose free as it is made from sheep's milk. Is is developed in the Pyrenees Region.
Widely regarded as the best melting party cheese, the name of this cheese is derived from the French word for scrape.
Produced in Colombia, this cheese which is made from the milk of water buffaloes has one of the highest protein contents.
This cheese has an ash rind and enhanced mold growth. The French translation of its name is "good mouthful."
Click here for the answers to the quiz.