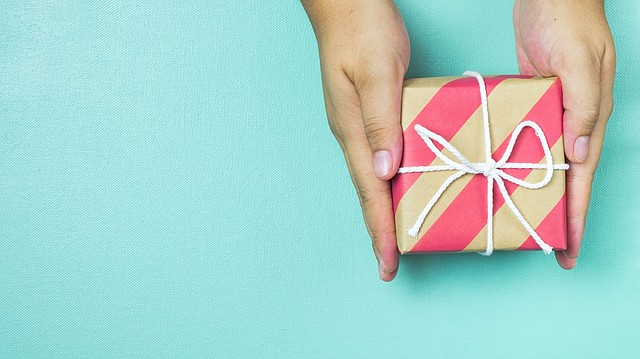 Sunday, December 10, 2017
Maybe remembering shirt and pant sizes is not your strong suit. Or maybe you're having second thoughts about gifting that one-of-a-kind painting of sunflowers in a vase you made after three glasses of red wine. If either of these are true, it might be helpful to remember that they don't call Lawrence an arts town for nothing. To help you on your quest of holiday gift giving, we've compiled a list of Lawrence artists who might just have what you're looking for.
---
Three-color screen prints by Patrick Giroux: Giroux has created multiple graphic representations of Kansas and its beloved cities with his Landmark prints, which are comprised of cultural, historical and geographical icons from each, respectively. Some of the icons are much more subtle than others, and guessing what they represent is part of the fun. City prints are $30 and the Kansas print is $40. Both can be purchased at Wonder Fair or through Giroux's Etsy shop: patrickgiroux.etsy.com.
---
Lawrence and Cuba calendars by Ann Dean: Dean has created two calendars that illustrate the beauty of daily life in her home town of Lawrence and also her travels to Cuba. Her photographs place a heavy emphasis on the whimsical details, textures, color and artful composition. The calendars are $22 and can be purchased at the LOLA Giant show, going on from noon to 5 p.m. Sunday at Van Go Inc., 715 New Jersey St., or at The Merc, 901 Iowa St.
---
Agate Glass feathers from The Nish Glass: Stained-glass artist John Niswonger has a multitude of agate glass sun catchers, twelve-pointed star sun catchers, glass feather earrings, pendants and candle holders. Prices range from $20 to $75, and all items are available at Striped Cow, 835 Massachusetts St.
---
Lindsey Yankey prints and children's books: Yankey captures a symbiotic relationship between humans, particularly children, and animals in her dreamlike illustrations, many of which are included in her children's books, "Bluebird" and "Sun and Moon." Framed prints of Yankey's can be found at Phoenix Gallery, 825 Massachusetts St., and her books are available at The Toy Store, 936 Massachusetts St., The Raven Bookstore, 6 E. Seventh St., and Signs of Life, 722 Massachusetts St..
---
Framed paper pieces and home goods items from Alicia Kelly: In addition to her meticulously crafted and framed cut paper pieces, which range in price from $65 to $110, Kelly has also designed flour sack towels and sand dollar pillows with prices ranging from $12 to $25. Kelly will be selling the items at the LOLA Giant show, going on from noon to 5 p.m. Sunday at Van Go Inc., 715 New Jersey St. Other items can be found for sale online by visiting aliciakelly on Instagram.
---
"Radical posters" from muralist Dave Loewenstein: Although much of Loewenstein's acclaim has been brought from the various murals he has created in various communities across the state and beyond, he has also drawn considerable attention for his art that calls to action and pays heed to issues of social injustice. His posters and mural postcards can be purchased online at daveloewenstein.com, or at his studio, located at 411 E. Ninth St.
---
Ornaments and home goods from Van Go Adornment: A large fundraiser for Van Go Inc., 715 New Jersey St., which helps at-risk youth, is the Adornment sale, which features many items from fused-glass ornaments to painted table runners, all created by the young artists the program serves. The year's sale goes through Dec. 23 and the prices of items range from $5 to $45.
---
Arts classes from the Lawrence Arts Center: If giving a physical piece of art isn't your thing, then maybe art education is. The Arts Center, 940 New Hampshire St., offers a multitude of classes for dance, sculpture, photography, and many other mediums. Some classes are on a single day and others meet regularly over the course of a year. Prices range from $78 to $500.
---
Theatre Lawrence tickets: Rarely can you find as colorful and as up close an experience than that which is offered by a community theater. Currently showing through Dec. 17 at Theatre Lawrence, is Disney's "Beauty and the Beast." Upcoming shows include "Miracle on South Division Street," "Ring of Fire," "The Glass Menagerie" and "Camelot." Adult tickets are $27 and children's tickets are $16.