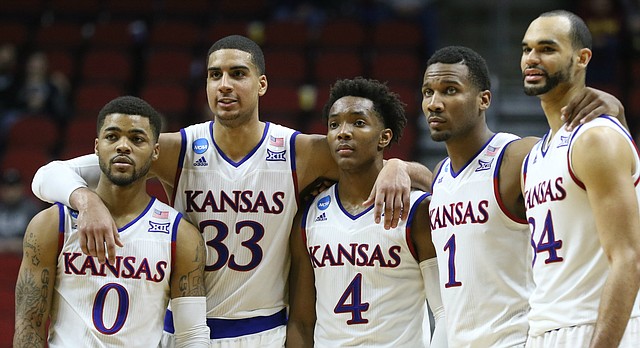 Originally published January 1, 2017 at midnight, updated January 1, 2017 at midnight
For me, without question, most of the images from the playing field that stand out at the end of each year usually aren't the electrifying dunks or the diving touchdowns. Many of them don't even have a ball anywhere in the photo. I think I speak for most photojournalists when I say that the storytelling moments, whether humorous, melancholy, deflating or uplifting are the ones that most of us are looking for.
But let's face it. Not every win deserves a victory dance and sometimes a game is so lopsided that the losing team has already detached themselves emotionally by halftime. In such cases, I will gladly take an image of a running back hurdling a defender or a bench-clearing, Josh Jackson dunk.
Photo Gallery
Sports Photos of the Year
Here's a look at some of the best moments and plays of 2016.