Sunday, June 25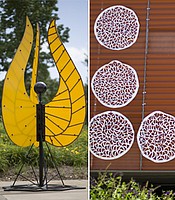 For this year's Outdoor Downtown Sculpture Exhibition, Lawrence residents and visitors will be treated to works by some familiar names such as Kate Dineen and John Rasmussen, but also ODSE first-timers like Alicia Kelly.
Sunday, June 11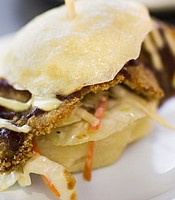 For this month's edition of Chef's Choice, T.K. Peterson, owner/chef of Merchants Pub and Plate decided that traveling to the "Far East" was a must for eating Katsu Buns. Happy to oblige, I booked my travel, packed my bags and journeyed to far East Lawrence, to eat my "Bunz" off at Bon Bon!.
Sunday, June 4
For Charlie Goolsby, Friday's opening of "The Music Man" at Theatre Lawrence will be his third time directing the musical, which he says brings him back to his childhood watching the American classics on late-night television.