Sunday, May 21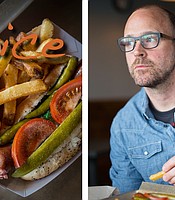 For the first installment of Chef's Choice, I met with chef-owner Rick Martin of Limestone Pizza, 814 Massachusetts St., and invited him to a lunch at any restaurant in town other than his own. His choice: the Chicago dog at Leeway Franks.
Sunday, May 7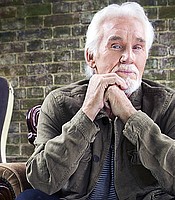 Includes new folk series, diversity of other shows
Save for one yet-to-be announced Broadway hit — the title of which is promised to be revealed in July — the Lied Center at the University of Kansas has shared its 2017-18 season lineup of shows. Kicking off this season is a performance by singer and composer Lyle Lovett and His Large Band on July 27. Following shows include Kenny Rogers's Final World Tour, Dirty Dancing, poetry, holiday favorites and a variety of dance forms.
By Staff Reports
May 7, 2017 midnight