Sunday, January 21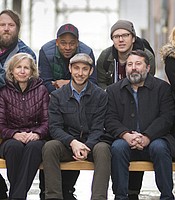 Most cities don't have up-to-date songbooks of all the wonderful music conceived and recorded within the confines of their city limits, but Lawrence soon will.
Sunday, January 14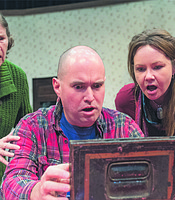 If you haven't already completely burst at the seams from the overwhelming portions of family drama during the recent string of holiday visits, Theatre Lawrence is set to plop another large helping onto your plate with its production of Tom Dudzick's comedy "Miracle on South Division Street," which opens Friday.
Sunday, January 7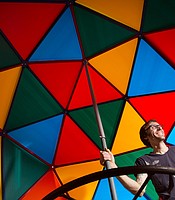 The current solo exhibition under construction at the Lawrence Arts Center will feature artist Justin Marable, who's name many will immediately recognize for his work in screen printing. However, for this show, has not focused his attention on the dynamic color gradient of the Kansas sky. Depending on one's perspective, the skies created by the installation's content are quite a bit gloomier, but that's precisely the point.