Sunday, May 27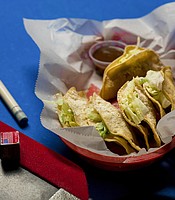 For this month's edition of Chef's Choice, I joined Greg Renck, owner of Terrebonne Po'Boys at 805 Vermont St., for the taco special at Crimson & Brews, 925 Iowa St.
Sunday, May 13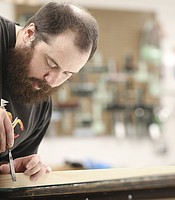 When artist Michael Benedetti first began exploring the idea of memories in his art, it was the summer of his third year of graduate school at the University of Georgia and he was taking measurements of everything in his apartment — everything from the space itself on down to his record collection.
Sunday, May 6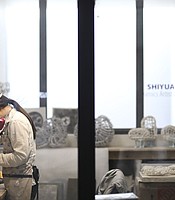 Leave it to an artist to draw inspiration from some of the most minuscule of muses. For Shiyuan Xu, a sculptor from Hangzhou, China and one of two artists in residence at the Lawrence Arts Center, her inspiration has largely come from subjects on the microscopic scale, unable to be seen by the naked eye.