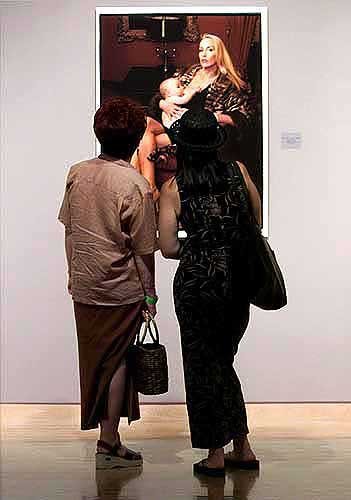 Visitors at the Phoenix Museum of Art view "Mother & Son," a
portrait by Annie Leibovitz of Jerry Hall and her son Gabriel
Jagger, in Phoenix. The portrait is part of Leibovitz's exhibit,
"Women," which runs through Sept. 24. It then goes to New York for
nearly three months, with Miami, San Francisco and Seattle to
follow.