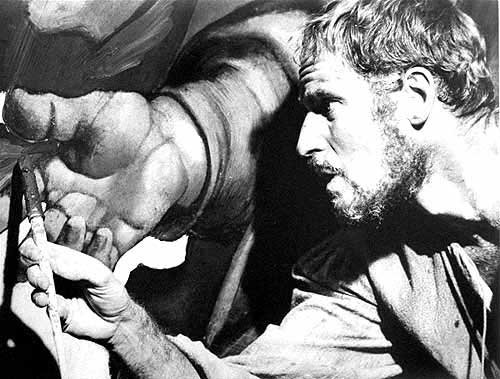 Actor Charlton Heston portrays artist Michelangelo in this scene
from the 1965 film "The Agony and the Ecstasy." Filmmakers have
long been reaching out to painters. Just in the past five years,
movies have depicted Jean-Michel Basquiat, Goya, Vincent van Gogh,
Andy Warhol (twice), Rembrandt, Pablo Picasso and Dora Carrington,
to name a few.