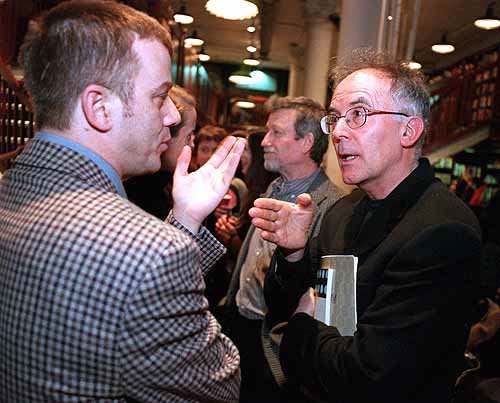 Republic of Slovenia Consul General Andrej Podvrsic, left, speaks
with Tomaz Salamun, right, at a poetry reading by the Slovenian
poet in March in New York city. Salamun pens his poems in
Slovenian, the language of a tiny, newly independent country
between Italy and Austria. But his work has reached the world in 33
books translated into dozens of languages.