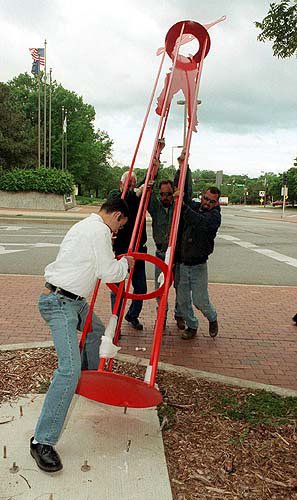 Eight new pieces of artwork are up as part of the 14th annual
Downtown Lawrence Sculpture Exhibition. Thursday near Sixth and
Massachusetts streets, Dan Sabatini, a member of the Lawrence Arts
Commission, and a trio of Lawrence Parks and Recreation workers,
from top left, Larry Colley, Kip Patzel and Mark Graves, install
"Artist Hanging On" by Omaha, Neb., artist Leslie Bruning. The
exhibit continues into spring 2002.