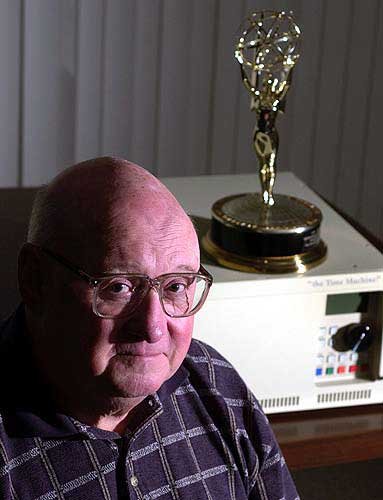 Bill Hendershot is the inventor of television's Time Machine. The
machine, shown behind him, condenses television shows and movies
into shorter running times to create space for more commercials
without altering the shows' content. The Emmy statue on top was
awarded to Hendershot in 1974 for developing equipment that
improved digital video technique.