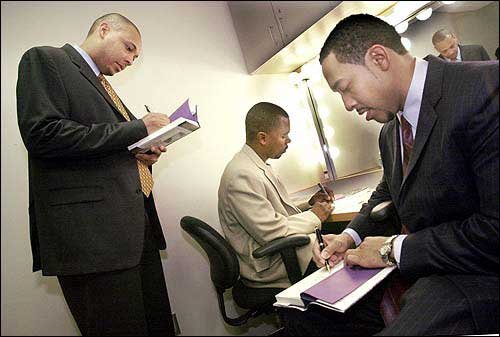 George Jenkins, left, Rameck Hunt and Sampson Davis sign copies of
their book, "The Pact," before a speaking engagement and
book-signing appearance at City University of New York in New York.
As youths in Newark, N.J., the three men forged an alliance,
pledging to become doctors. All three earned their medical degrees
from the University of Medicine and Dentistry of New Jersey.