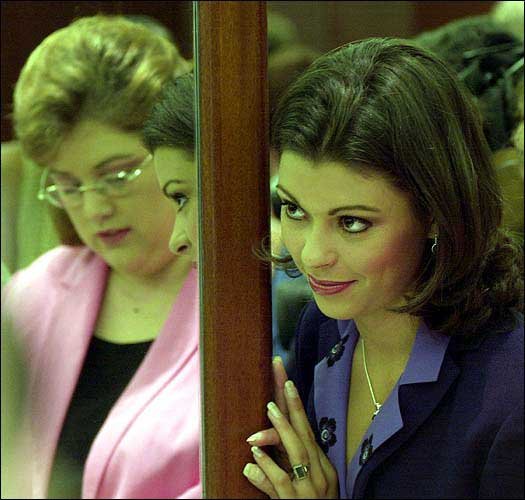 Miss North Carolina Rebekah Revels attends a "Breakfast at
Tiffany's" event in Philadelphia. Miss North Carolina runner-up
Misty Dawn Clymer, 24, also attended the Miss America event
Saturday. Revels and Clymer both will represent the state at the
pageant until a court resolves which one should carry the title,
organizers said Friday. Revels is suing to rescind her resignation
tendered after the pageant learned of photos in which she appeared
topless.