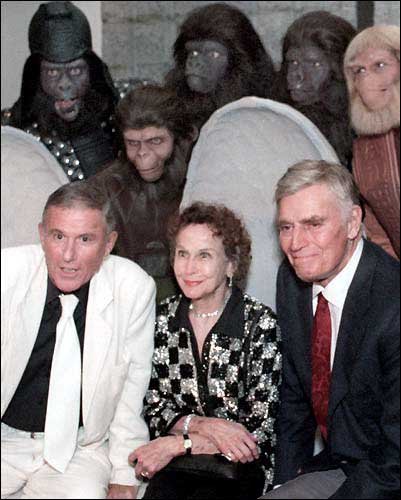 Actors Roddy McDowall, left, Kim Hunter and Charlton Heston,
original cast members of the 1968 "Planet of the Apes" movie, pose
with ape-costumed characters during a 30-year film anniversary and
re-release reunion event in this file photo from Aug. 27, 1998.
Hunter, who won a supporting Oscar in 1951 as Stella in "A
Streetcar Named Desire" and appeared in three "Planet of the Apes"
movies, died Wednesday in New York. She was 79.