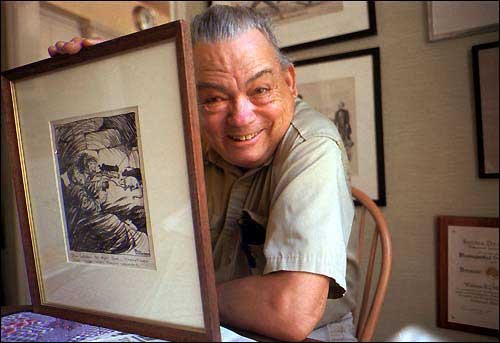 Bill Maudlin, creator of the Willie and Joe cartoons of World War
II, is shown in this 1995 photo with the only original cartoon of
his that he kept. He gave the remainder to the 45th Infantry
Division National Guard Museum in Oklahoma City. Now 80, Maudlin is
suffering from Alzheimer's disease, but a nationally publicized
effort is bringing a steady stream of WWII veterans to his bedside.