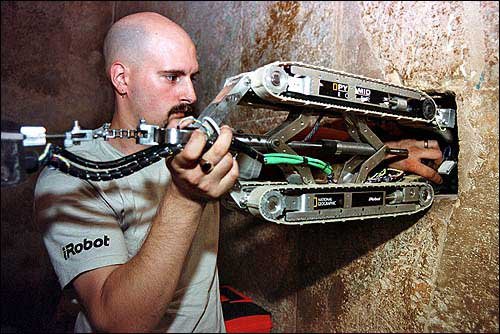 Gregg Landry, an engineer from the Boston firm iRobot, places a
robot inside the shaft of the Great Pyramid in Cairo. The robot,
which is the size and shape of a child's toy train, conducted a
mission this morning that was televised live to an international
audience. Drilling a hole through a door at the end of a shaft that
explorers first discovered in the 19th century, the robot inserted
a camera and found another stone door.