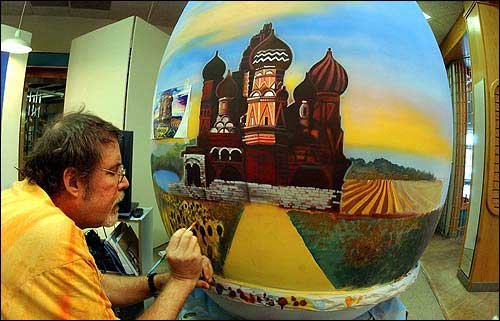 Artist Mark Lakin paints a scene combining St. Basil's Cathedral in
Russia with scenes reminiscent of Kansas on an 8-foot-tall
Fiberglas egg. When finished, the egg will be displayed to promote
the "Czars: 400 Years of Imperial Grandeur" exhibit that will be on
display at West Ridge Mall in Topeka.