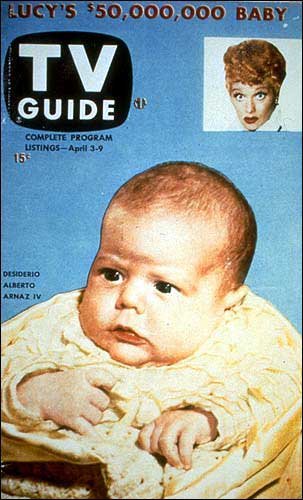 Desi Arnaz Jr. is pictured on the cover of the April 3, 1953, issue
of TV Guide, the magazine's first issue. As the magazine celebrates
its 50th anniversary, TV Guide has expanded to online listings, an
interactive program guide and a television channel.
Stories this photo appears in:
Magazine embraces technology, change
At age 50, TV Guide is showing signs of maturity. Circulation is down amid competition from newspapers that offer their own listings and TV shows that provide a steady stream of celebrity news.