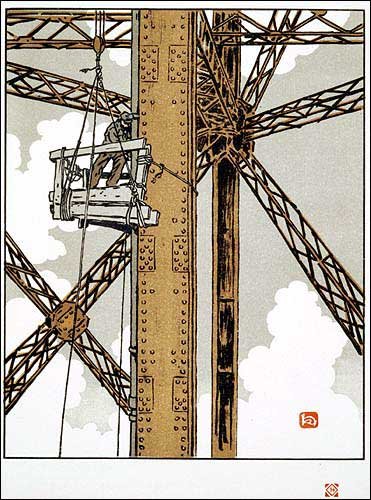 "Ouvrier Plombier dans la Tour" #30 from "36 Views of the Eiffel
Tower," a 1902 woodcut by French artist Henri RiviÃre is part of
"Inspired by Japan," an exhibit opening Friday at the Spencer
Museum of Art. The show, pulled from the museum's permanent
collection, will remain on view through June 29.
Stories this photo appears in:
In styles, techniques and subject, Western works of art have long been influenced by Japanese art.