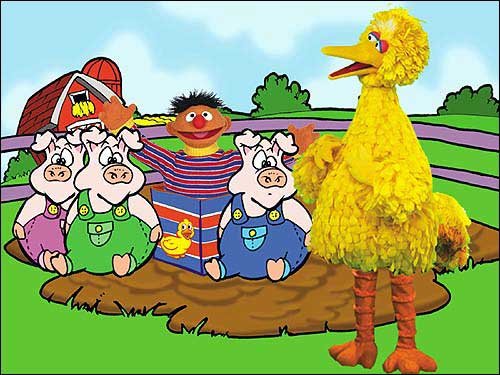 "Journey To Ernie" is a problem-solving game of hide-and-seek.
Viewers accompany Big Bird on an adventurous search for Ernie in
the series "Sesame Street." The show started its 34th season April
7, tackling new lessons for its young audience.
Stories this photo appears in:
Show's 34th season continues exploring important lessons for children
The new season of "Sesame Street" will show how a 3-year-old monster/Muppet learns about the different kinds of love after he gets a crush on Gina, the very human veterinarian.