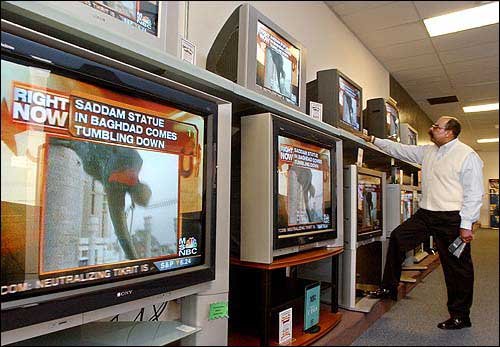 Robert Kendrick watches MSNBC broadcasting video of a Saddam
Hussein statue falling in Baghad, Iraq, in a television store in
Santa Clara, Calif. Cable news networks covered the war 24 hours a
day for three weeks and were rewarded with huge audiences. Now
they're looking for ways to hold on to those viewers as the war
winds down.
Stories this photo appears in:
Fox News Channel, CNN and MSNBC have eagerly fed a public hungry for war news, 24 hours a day. What happens when that hunger subsides?