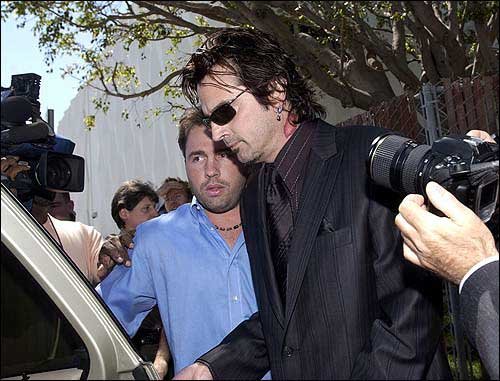 Rock drummer Tommy Lee leaves Santa Monica Superior Court after the
verdict was read in the wrongful death lawsuit against him in the
drowning of a 4-year-old boy at his home. The jury rejected the
wrongful-death claim against Lee.
Stories this photo appears in:
A jury Thursday rejected a wrongful-death claim against rock drummer Tommy Lee for the drowning of a little boy during a children's birthday party at his home.