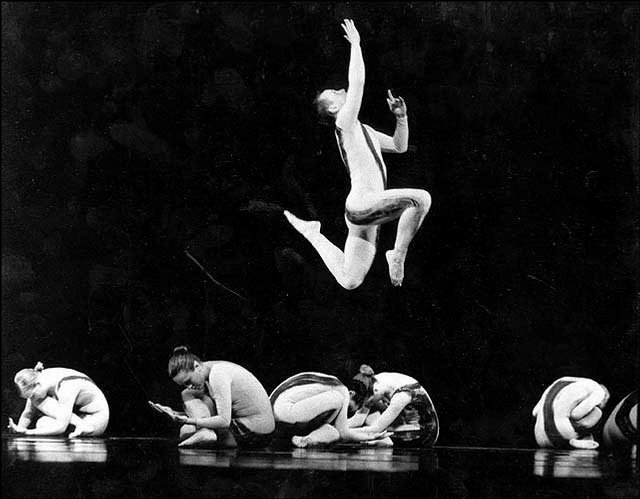 Members of the University Dance Company perform Patrick Suzeau's
"Kinetic Calligraphy." The dancer are, in air, Matt Abbick, and
from left on floor, Jessica Turner, Alison Mize, Jun Kuribayashi,
Brandi Green and Beau Hancock. Suzeau has choreographed an update
of "The Dying Swan" and a piece called "Two to Tango" for the
company's spring concert.
Stories this photo appears in:
Movement can suggest emotion. Languorous foot-dragging signals exhaustion. Frenetic leaps sometimes represent glee, other times fear or chaos.