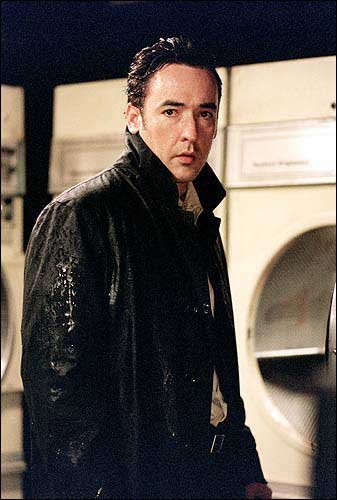 John Cusack portrays a stranded traveler in the psychological
thriller "Identity."
Stories this photo appears in:
"The Sixth Sense" and "The Usual Suspects" definitely upped the ante for modern plot twists. But these movies were also compelling from start to finish, their jaw-dropping revelations merely icing on the cake. In the aftermath of those pictures comes a project like "Identity," which sacrifices a fine cast and an atmospheric setting to spring a surprise that derails the momentum. Worse, the frustrating twist isn't unleashed at the conclusion; it happens near the middle.