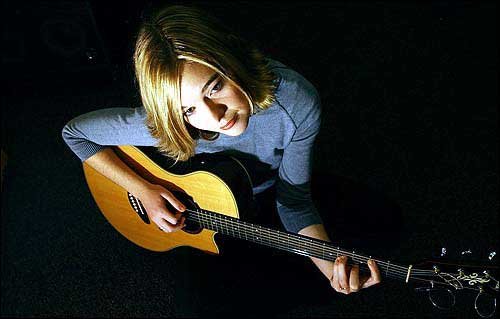 Rachel Loy wrote "The Same Man," about her Marine reservist friend
serving in Iraq. Loy's song was recently been released by Epic
Records. Loy, 20, is a junior at the Berklee College of Music in
Boston.
Stories this photo appears in:
When Rachel Loy sat down to write a song about her friend serving in Iraq, she thought it could become an anthem for people whose loved ones were fighting in the war.