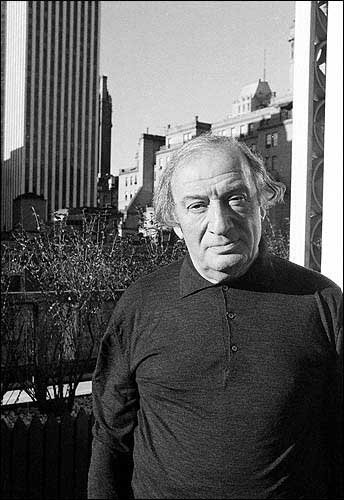 Hollywood Producer Sam Spiegel poses in this December 1971 file
photo. English writer Natasha Fraser-Cavassoni, Spiegel's
biographer, traces the producer's life from his birth into an
educated family in Poland, his emigration to Palestine, then
England, and finally to America. Spiegel produced such enduring
classics as "The African Queen," "On the Waterfront," "The Bridge
on the River Kwai" and "Lawrence of Arabia," the latter three
winning him Oscars for best picture.
Stories this photo appears in:
They all laughed at Sam Spiegel, a Hollywood producer from Poland, when he made a series of movies in the 1940s with the credit line "Produced by S.P. Eagle."