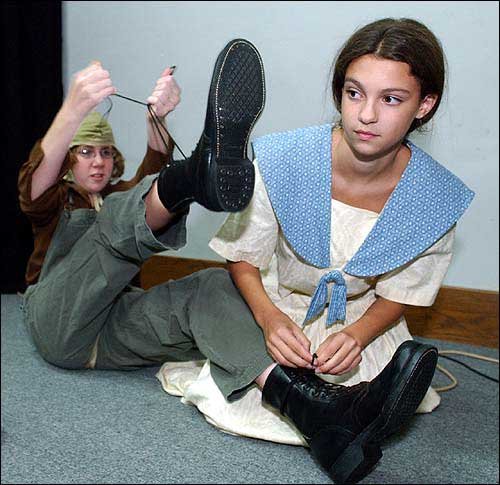 Marrianne Schroer, left, ties her right shoe as Sommer Brecheisen
helps her with the left one. Schroer and Brecheisen prepared for a
dress rehearsal of "Women of the Wind" on Tuesday at Baker
University. The play, written and directed by Lori Lee Triplett of
Baldwin, will premiere Tuesday, the final production in Heart of
America Performing Arts' summer season.
Stories this photo appears in:
There are a multitude of female pilots who never got the exposure their male counterparts did, but all that could change soon with the premiere of a new play in Baldwin. Lori Lee Triplett calls them "Women of the Wind," and when her play by the same name opens Tuesday, history will be brought to life in a drama about the early days of women in flight.