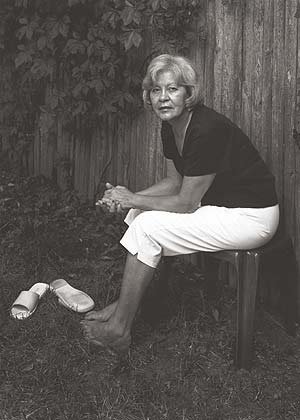 Karen Swisher, president of Haskell Indian Nations University, is
featured in the recently published "Real Indians." The book works
to break down stereotypes of American Indians by picturing them in
ordinary situations and giving them a forum to write about
themselves. Proceeds from the book benefit The American Indian
College Fund.
Stories this photo appears in:
Haskell president shows true colors, lauds strides in tribal college education
Everyone knows what an Indian looks like, right? Maybe like Iron Eyes Cody from the 1970s anti-littering commercial: long black braids, buckskin clothes, feathers and beads. Or perhaps more like the bare-chested savages scalping white settlers in 1990's "Dances with Wolves." Get real.