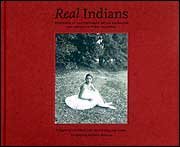 Stories this photo appears in:
Haskell president shows true colors, lauds strides in tribal college education
Everyone knows what an Indian looks like, right? Maybe like Iron Eyes Cody from the 1970s anti-littering commercial: long black braids, buckskin clothes, feathers and beads. Or perhaps more like the bare-chested savages scalping white settlers in 1990's "Dances with Wolves." Get real.