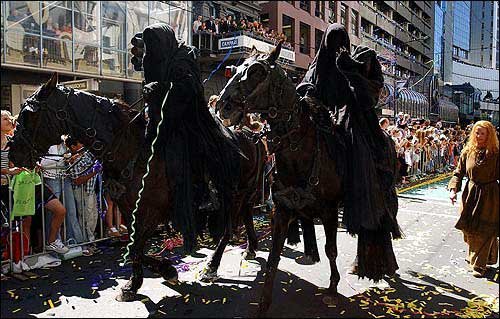 Ox Horsemen from the "Lord of the Rings" movies join the parade for
the world premiere of "The Return Of The King," the final film in
the trilogy, in Wellington, New Zealand. More than 100,000 people
lined the streets of the New Zealand capital for the parade for
Monday's world premiere.
Stories this photo appears in:
New Zealand's usually sleepy capital came awake in a roar of celebration Monday as stars returned for the premiere of the final film in the "Lord of the Rings" trilogy, parading through the city in open cars flanked by black-shrouded horsemen, orcs and hobbits that inhabit the beloved novels by JRR Tolkien.