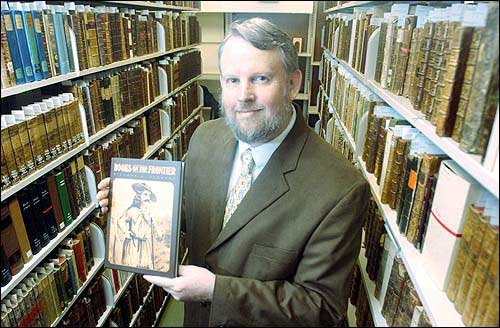 Richard W. Clement, a special collections librarian at Spencer
Research Library, displays his latest publication, "Books on the
Frontier." The volume, published by the Library of Congress,
chronicles the spread of printing and presses across the expanding
American frontier.
Stories this photo appears in:
KU librarian chronicles link between books on the frontier and America's self-image
Richard W. Clement was researching books and publishing on the American frontier, but one particular character kept capturing his imagination.