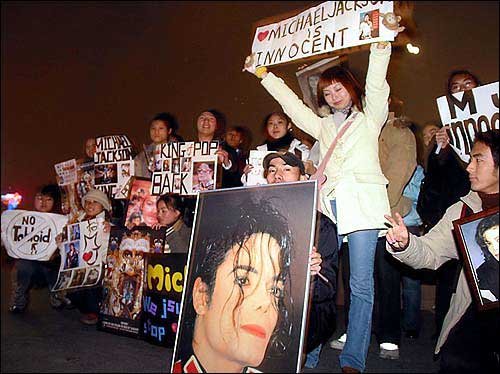 About 25 Chinese fans hold signs to show their support for Michael
Jackson on Saturday at the Bund in Shanghai, China. Future
proceedings in the child molestation case against Jackson will be
in Santa Maria, Calif., not Santa Barbara.
Stories this photo appears in:
Trial will take place in Santa Maria, Calif.
All future legal proceedings in the Michael Jackson child molestation case, including any future trial, will take place in the city of Santa Maria, Calif., in the northern part of Santa Barbara County, court and law enforcement officials said Friday.