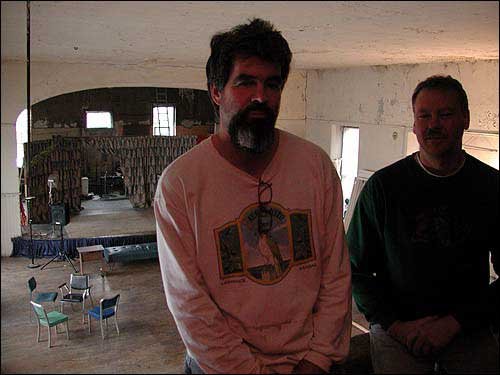 Jim Slough, left, and Dick Rector are tenants of the rarely used
Turnhalle, 900 R.I., which will be host to the Americana Music
Academy Christmas Concert on Saturday.
Stories this photo appears in:
Americana Music Academy celebrates two years with Christmas show at historic Turne Hall
One day, Lawrence will be host to the most spectacular Christmas show known to mankind. Folk music diehards ages 8 to 80 will pack the rafters of Liberty Hall, dancing in the aisles while David Grisman and Doc Watson pick out the most fantastic "Jingle Bells" ever heard. Spontaneous jam sessions will spill out onto Mass. Street, filling each corner with a cornucopia of sound.