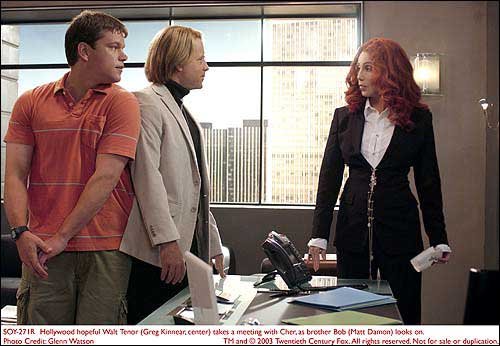 Matt Damon, left, and Greg Kinnear portray conjoined twins who
become part of a new TV series starring Cher in the Farrelly
brothers' comedy, "Stuck On You."
Stories this photo appears in:
A Farrelly brothers movie with a PG-13 rating should be a red flag to audiences. The filmmaking team of Bobby and Peter Farrelly epitomized the gross-out humor of the past decade with standouts such as "There's Something About Mary," which ushered in a new critical and commercial appreciation for the cinematically vulgar.