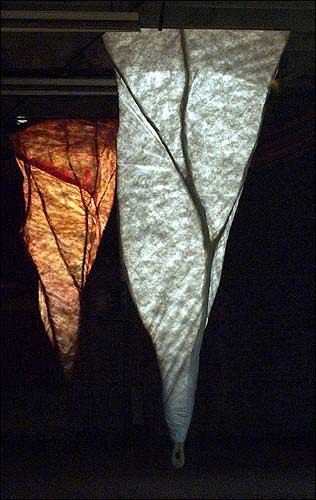 "Jupiter's Moons," by Kansas University sculpure professor John
Hachmeister, emits a warm glow in a dark corner of the Arts
Incubator in Kansas City, Mo.
 Photo gallery: The work of John
Hachmeister
Stories this photo appears in:
Sculptor crafts lifelong communion with objects
John Hachmeister doesn't raise theoretical chickens. He keeps the real things in a spacious pen a few dozen feet from the back door of his rural Jefferson County farmhouse.