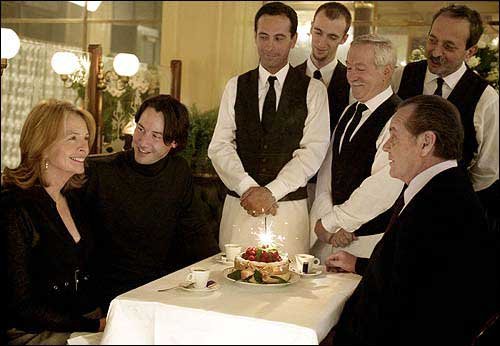 Diane Keaton, far left, Keanu Reeves, second from left, and Jack
Nicholson, right, star in Columbia Pictures' romantic comedy
"Something's Gotta Give." When Keaton first heard of the role, she
figured no studio would back a romance that was not about sweet
young 20- or 30-somethings.
Stories this photo appears in:
Diane Keaton recalled her skepticism over lunch a few years back with writer-director Nancy Meyers, who was pitching a romantic comedy centered on a woman in her 50s and a man in his 60s.