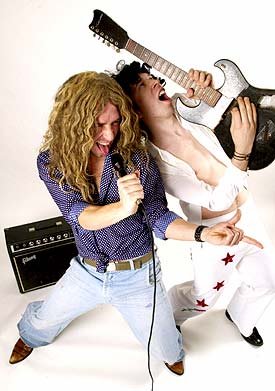 John Huff (left) as Robert Plant and Brodie Rush as Jimmy Page.
Stories this photo appears in:
Be/Non takes flight as 'Zeppelin V'
Fronting a Led Zeppelin cover band requires three very important skills: talent, motivation and absolutely no fear of completely embarrassing yourself. As Brodie Rush can testify, the third skill may be the most important.