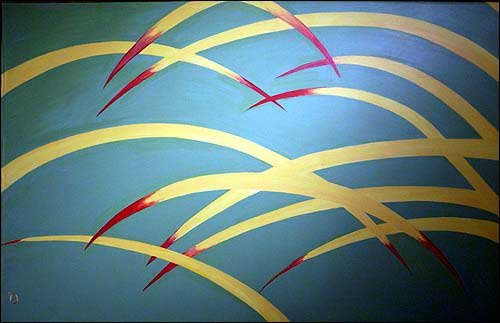 "13 Points" by Lawrence artist Evelyn Haaheim is among the
paintings on view at the new Ad astra galleria through January.
Haaheim's works are accompanied by an electronic sound installation
created by her husband, Kansas University music professor Kip
Haaheim.
Stories this photo appears in:
Ad astra galleria opens with lofty dream of becoming arts, culture hub
Fixed to the worn wood floor at the old Lawrence School of Ballet is a grid of yellow construction paper stars. Current tenant Joel Bales imagines toe shoe-clad dancers lining up on the stars during rehearsals. But he's not really certain which of the historic building's previous occupants left the stars behind.