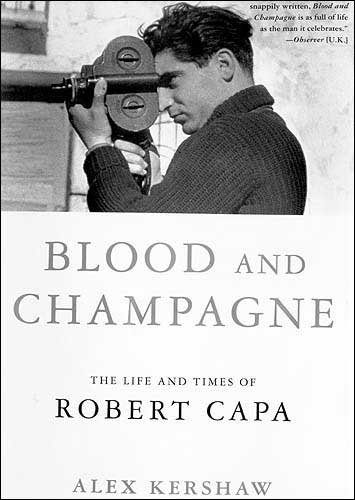 Photography legend Robert Capa, widely considered the best war
photographer of his time, is the subject of an unathorized
biography written by Alex Kershaw.
Stories this photo appears in:
Biography tells self-made story of photographer Robert Capa
Robert Capa's life story is a classic illustration of a man in charge of his own destiny. By placing himself in harm's way on a regular basis, he became the very best at photographing war, knowing full well that most combat photographers don't die in their sleep. He photographed the Spanish Civil War at 23, and in 1954 at age 40, Capa was killed by mortar fire in Vietnam, his fifth war.