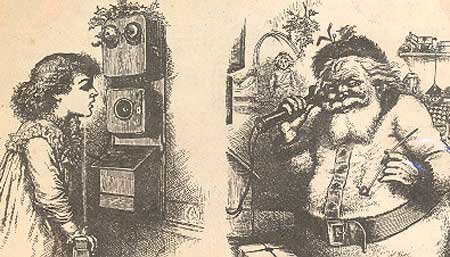 Worman's favorite Santa image from his collection
Stories this photo appears in:
Hemp humorist doubles as Santa's helper
It's just days before Christmas and Santa's been spotted near Centennial Park. Horns honk and children gawk at the jolly man in the plush red suit as he waves to passing cars. As he saunters along, he passes his sleigh: a beat-up grey pickup truck stickered with slogans like: "It's the duty of every patriot to protect his country from his government."