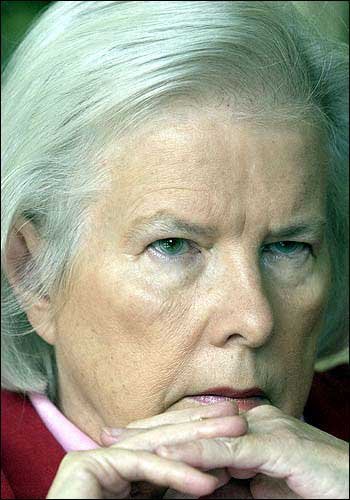 Writer Shirley Ann Grau, pictured during an interview at her home
in Metairie, La., says she has little interest in what's said about
her work. Grau, 74, won the 1965 Pulitzer Prize for literature for
her novel "The Keepers of the House," which was reissued in 2003.
Stories this photo appears in:
Shirley Ann Grau sips her gin and recalls the day four decades ago when bumbling Ku Klux Klansmen tried to burn a cross on her front lawn. The men apparently forgot to bring a shovel and couldn't drive the cross into the ground. So it burned lying flat on Grau's yard -- not a terribly intimidating sight.