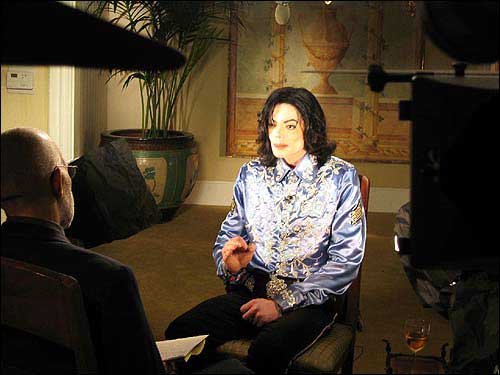 Michael Jackson is interviewed by Ed Bradley with the CBS
television program "60 Minutes" in Los Angeles. Jackson told
Bradley during Thursday's interview that he still believed it was
acceptable to sleep with children. Jackson, arrested Nov. 20 on
suspicion of child molestation, denied the charges against him
during the interview broadcast Sunday.
Stories this photo appears in:
Michael Jackson said he was manhandled by authorities when arrested last month on child molestation charges -- and suffered a dislocated shoulder from the way he was handcuffed.