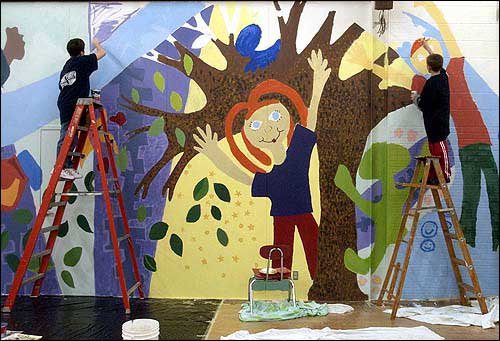 kennedy school sixth-grader Josh Durflinger, left, and fifth-grader
Al D'Armond add some color up high to the school's new respect
mural located in the cafeteria. The mural, which was completed
Thursday, is about 35 feet wide and 12 feet tall.
Stories this photo appears in:
Find out what it means to these Lawrence students
A group of students at Kennedy School could probably teach Aretha Franklin a thing or two about respect.